Ahrens Thompson Realty
11 North Main Street
Aurora, MN 55705
218-229-2536
CONTACT US >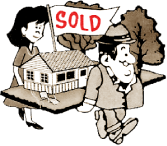 Moving Iron Range real estate since 1974!
Ahrens Thompson Realty has been family owned and operated for over 30 years, servicing the Iron Range since 1974, with convenient locations in Aurora and Virginia. We are a full service Real Estate office who takes pride in our profession. We are a member of the Range Board Association of Realtors and belong to the local Multiple Listing Service (MLS).
You can expect honesty, professionalism, hard work, enthusiasm, knowledge, experience and fun when you let our agents help you. If you are buying or selling we can help and will guide you through the entire process, whether it be residential, commercial or recreational property.
We call the Iron Range home and we would like to make it "HOME" for you too! Call us and we can make it happen.